07-11-2013, 11:53 PM
ad.328isport
Vaper

Posts: 15
Likes Given: 10
Likes Received: 0 in 0 posts
Joined: Mar 2013
Reputation: 0
Thought I'd make a pipe
Had an idea for a while about making a pipe style mod , decided to go for something simple so I decided to use the auto switch and part of the casing from a SD mini and the guts from a 900mah ego as I wanted a bit more life from it . Next up was sourcing the wood , I knew I wanted walnut so when I was in Czech Republic last month I got chatting to some one who as it turned out that was Interested in ecigs and I told them about the idea I had for a epipe and they pointed me in the direction of a place that made handmade items from wood. I took a walk over and they very kindly gave me some off cuts of walnut free of charge .
This is what it started with ...
Turned it on the lathe ...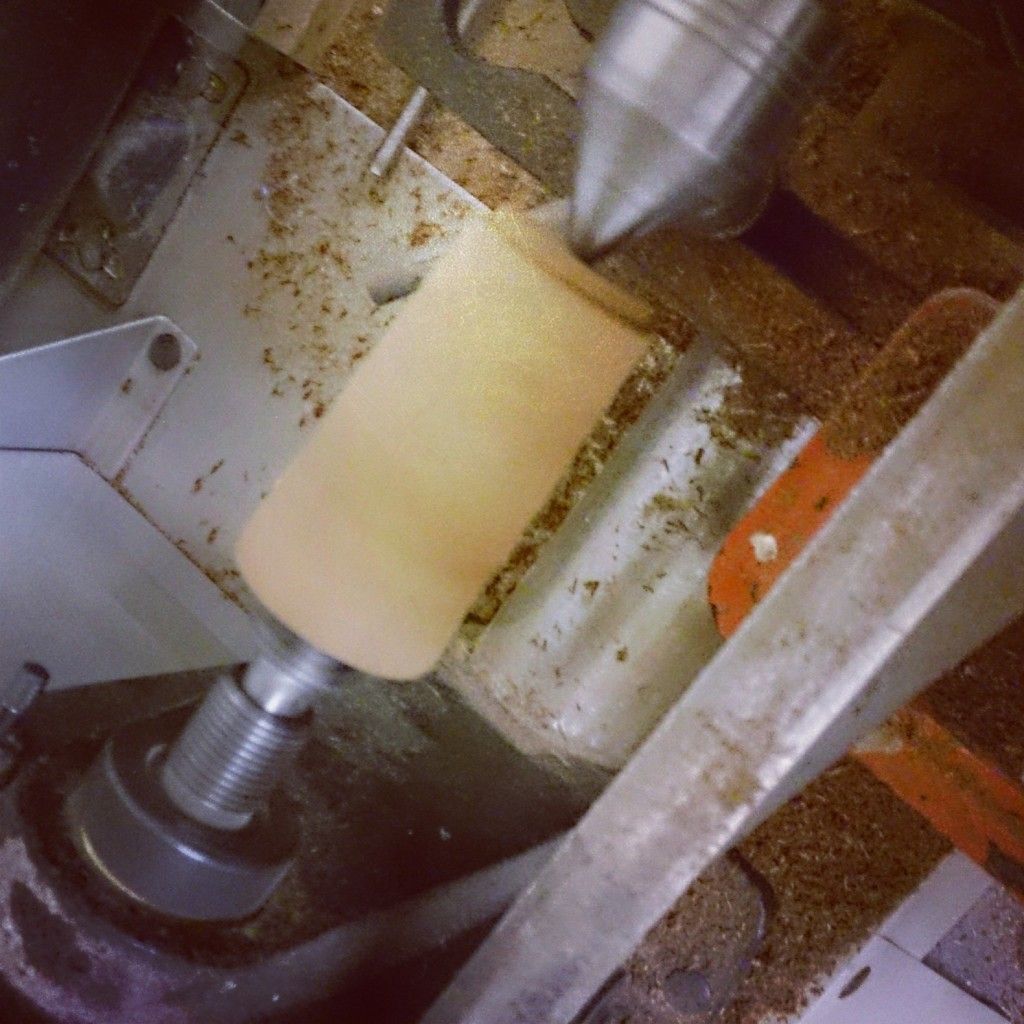 Also made a matching pipe stand...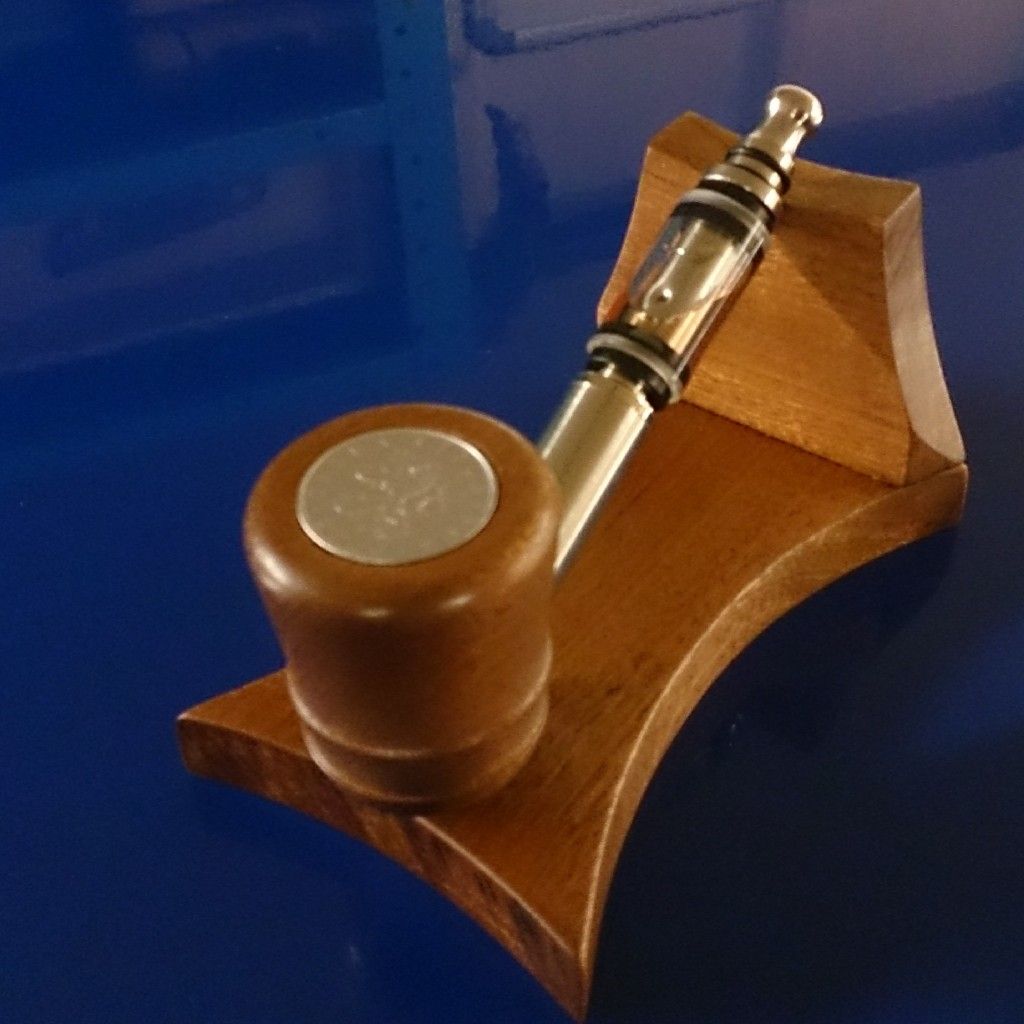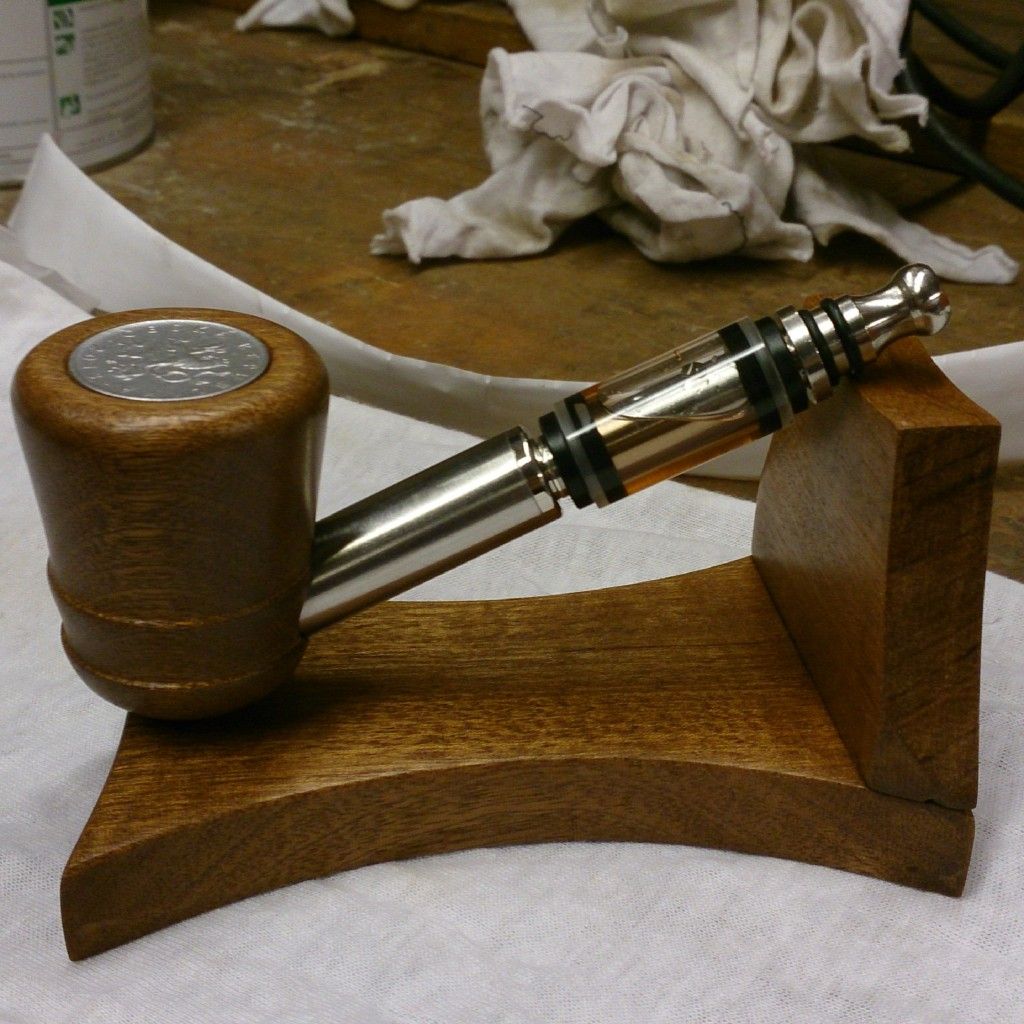 I've been polishing it up to 12k MM and I've given it several coats of jewellers rouge (probably give it a few more yet)...
Vape's really well and Is comfortable to use , managed a fair few hours battery life from it to .
Cheers Ad
08-11-2013, 12:05 AM
mgjones74
Technical Support


Posts: 269
Likes Given: 13
Likes Received: 20 in 16 posts
Joined: Jan 2012
Reputation: 3
RE: Thought I'd make a pipe
looks very nice that good job!
---
Vape Hard or GO HOME!!!!
Click to subscribe - IT'S FREE!
The following 1 user Likes mgjones74's post:
1 user Likes mgjones74's post
ad.328isport
(11-08-2013)
08-11-2013, 05:31 AM
EgoManiac
Registered User

Posts: 76
Likes Given: 7
Likes Received: 26 in 18 posts
Joined: Feb 2013
Reputation: 0
RE: Thought I'd make a pipe
Very impressive. Looks like it should be really hand friendly. As a previous pipe smoker, that appeals to me. Well done.
---
If you can't get there by a comfortable road, don't go.
The following 1 user Likes EgoManiac's post:
1 user Likes EgoManiac's post
ad.328isport
(11-08-2013)
08-11-2013, 06:07 PM
Sav
Killer of Spam


Posts: 131
Likes Given: 45
Likes Received: 19 in 14 posts
Joined: Jan 2012
Reputation: 3
RE: Thought I'd make a pipe
Top job Ad, really nice
---
O < This is my stress free bubble, respect the bubble, stay out of the bubble, no touchy the bubble, go find your own bubble
The following 1 user Likes Sav's post:
1 user Likes Sav's post
ad.328isport
(11-08-2013)
08-11-2013, 09:15 PM
ad.328isport
Vaper

Posts: 15
Likes Given: 10
Likes Received: 0 in 0 posts
Joined: Mar 2013
Reputation: 0
RE: Thought I'd make a pipe
Cheers guys , really happy with it , thanks for the positive feedback
User(s) browsing this thread: 1 Guest(s)